I took a quick trip down to Columbus on Sunday to visit with one of my June wedding couples. I actually met Jeremy and Jessica about a year earlier at another wedding in Ghanna. Jeremy was actually one of the groomsmen and I happened to catch this awesome dancing shot of he and Jessica. I like this shot in particular, because to me, it is not the kiss shot that translates well in photographs, but the "idea" of a kiss. The staged kiss shot is almost "gratuitous" while the near kiss (the idea of a kiss) is very powerful and emotional.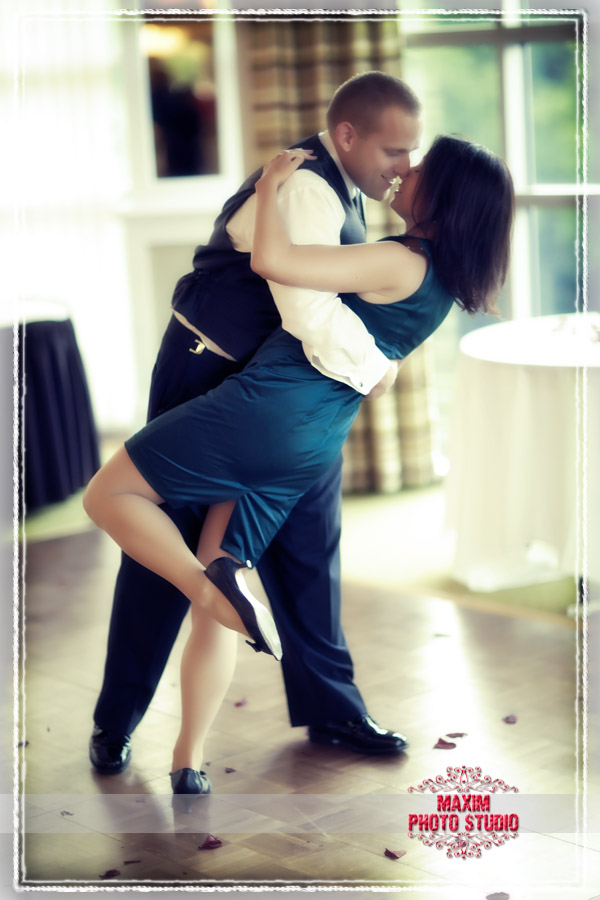 Fast forward about six months and Jeremy was looking for the best available photographer for their June 24th New Albany Country Club wedding. I don't know if it was this shot in particular or our outstanding customer focused experience that made us the right choice, but needless to say we are pulling together all of our team for the wedding coverage.
On Sunday, after stopping by the Country Club to check out the facilities, we went to Antrim Park where Jeremy proposed to Jessica last year and the Park of Roses for some finishing shots. Also great thanks to my second photographer Joe Craig for helping out. Here are some choice engagement pics.